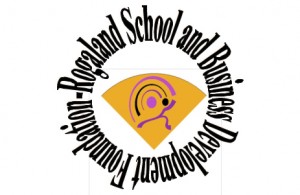 RSBDF fosters co-operation between SMEs, public institutions and research and educational institutions across the borders of Europe. Its intention is to strengthen the ties between Rogaland and other European regions, stimulate school development processes, innovative business development and enhance cultural understanding between partners and regions. The foundation focuses also on international projects where dissemination of good practise, innovation and educational course development are the most important areas. It is a non profit organisation. The key personell of the foundation has many years experience with Comenius, Leonardo, Grundtvig, Nordplus and Interreg projects, as well as several regional and national development projects. The personal expertise of staff ranges from school administration, business development, human resources, regional development and nature based tourism.
We conduct language training courses in English, Norwegian and Russian
We conduct courses in different VET fields
We act as consultants in business development processes of micro and SME firms
We engage in social activism and YOUTH work
Contact us at : rogalandsbdf@gmail.com
ROGALAND SKOLE OG BEDRIFTSUTVIKLING
Vårt formål er følgende: Å fremme samarbeid mellom bedrifter, offentlige institusjoner og forsknings- og utdanningsinstitusjoner på tvers av landegrensene i Europa og Rogaland, med den hensikt å styrke samarbeidet mellom disse regionene, stimulere til skoleutvikling og innovativ næringsutvikling, samt fremme kulturell forståelse blant innbyggerne. Foreningen vil ikke drive med politiske eller ervervsmessige aktiviteter.
Ettersom mesteparten av aktivitetene våre retter seg mot utlandet er web siden satt opp på engelsk.
Vi har språkkurs for de som vil lære norsk, engelsk og russisk
Vi har kurs innen flere forskjellige felt av yrkesfaglig utdanning
Vi driver rådgiving i bedriftsutvikling for mikro bedrifter og SME
Vi engasjerer oss i sosial aktivisme og ungdomsarbeid
kontakt oss : rogalandsbdf@gmail.com
Organisasjonsnummer : 993 779 23