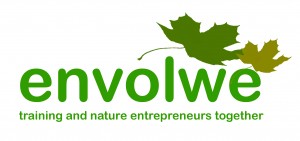 The Envolwe project aims to build support networks for nature-based activity businesses, such as canoeing and caving, and products such as handicrafts and health, which employ from one to 10 people.
This first stage will involve exploring how VET colleges have been able to add to the business performance of small firms, either as a result of training, or by providing them with networking opportunities.
Eventually, the "success stories" and examples of cooperation gathered from Italy, Norway and Greece as well as Finland, Estonia and the UK, will be used to assess the support and training needs of the small firms and identify ways in which colleges can develop young people to be skilled in the areas most needed by employers.
This project is supported by the European Commission through the LLP programme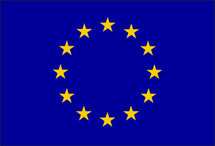 Objectives of the project are:
1) to bring the knowledge and skills of the NBEs to the use of the VET organisations in innovative but practical ways allowing wider specialisation for the organisations in their education provision and for students as part of their degrees.
2) to provide new methods of co-operation between VET and micro SMEs so that the quality of the teaching is not compromised by using and developing further the existing good practises and utilising the work of existing initiatives like NEMO-project.
3) by strengthening co-operation bring better the needs of industry to the knowledge of the training organisations and therefore develop the skills of the students for the sector to better meet the needs of SMEs (potential future employers)
4) to improve the connections between SMEs and students already during the studies and increasing the possibility of the enterprise to employ the student or to encourage him/her to start a business or to orientate to nature-based sector .
5) to enhance the utilisation of nature in other sectors and promote the cross-sectoral co-operation as well as new innovation related to it. Like e.g including and strengthening the role of nature knowledge, skills and values to other sectors in which they are in minor role, like design, health care, social sectors (e.g. rehabilitation) and  utilisation of nature and multi-sense methods in teaching (teacher education, special education) etc.
As a result of ENVOLWE there will be documented piloted models for VET-microenterprise cooperation and guidelines and piloted process descriptions for long term cooperation. These will be compiled to European Handbook for Successful VET and small & micro enterprise cooperation and disseminated widely.
The strengthened cooperation will improve the competitiveness of both VET and micro enterprises by helping the VET organisations to increase their service provision to both small and micro enterprises as well as to students and potentially providing extra source of income for nature-based entrepreneurs for off-season periods.
Project activities
There will be a documentation tool for describing present cooperation models of VETs and micro and small enterprises. It will be available on the project website for any interested VET or enterprise representatives to provide a description of their own successful models of co-operation. Those will be presented in a table allowing also comparisons between different models describing also their benefits and risks. It will be a free electronic publication, accessible on the project website with user instructions. All submitted descriptions will be added to the website for public use.
Following publications will be delivered:
• Summary report of the present cooperation practices of VETs and micro and small enterprises and the relevant national and European policies.
• Case report of the piloted 5 cooperation models.
• Compedium report of the cooperation plans of VETs and SME organizations.
• European Handbook for Successful VET and Small & Micro Enterprise Cooperation.
• ENVOLWE website for disseminating the good practises of VET and micro and small enterprise cooperation.
WEB SITE – http://www.luontoyrittaja.fi/428.html