INSTITUTIONALIZED WEIGHTISM:
HOW TO CHALLENGE OPPRESSIVE SYSTEMS?
The 3rd International Weight Stigma Conference will be held in Reykjavik, Iceland, on September 18th-19th 2015. This year's theme focuses on the larger social hierarchies that favor thinness and reject fatness within western culture and how these systems have dictated the framing of fatness within the media, medicine, academia and our own identities. What can be done to oppose systemized oppression? What can be learned from the fight for social justice and equality within other arenas? Can research and activism be united to challenge prevailing ideas about fat bodies?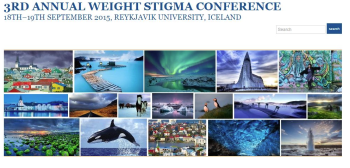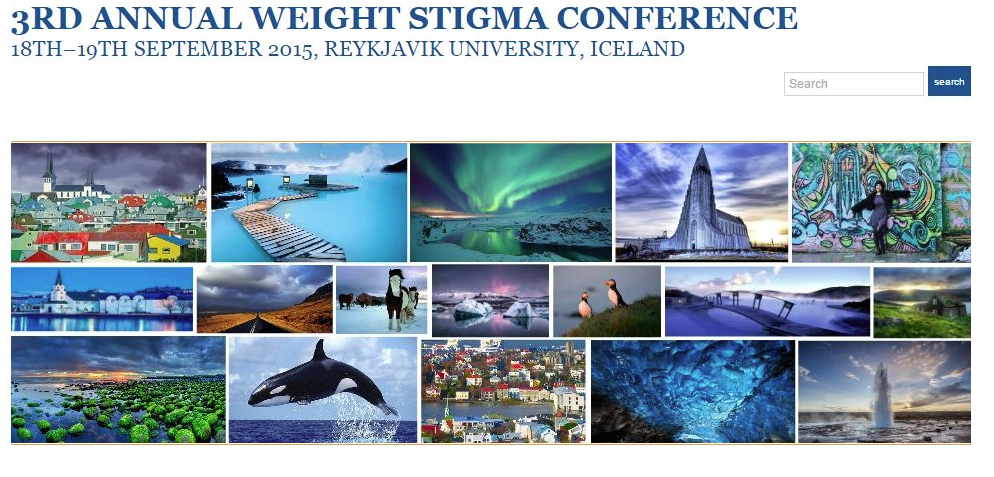 Keynote speakers are:
Dr. Abigail Saguy, Associate Professor in the UCLA Department of Sociology, Associate Professor in the UCLA Department of Gender Studies and author of the book What's Wrong with Fat?
Dr. Daniel Goldberg, Assistant Professor in the Department of Bioethics & Interdisciplinary Studies at the Brody School of Medicine, East Carolina University. Dr. Goldberg's research and writing has focused on the topic of weight stigma and he has published several influential papers critiquing the medicalization of body size and fat-shaming consequences of current public health policies and approaches.
Ragen Chastain, fat activist, speaker and writer. Ragen authors the popular size-acceptance blog Dances With Fat, which received one and a half million views in 2014, and is the author of 'Fat: The Owner's Manual' and editor of a two-volume anthology 'The Politics of Size: Perspectives from the Fat Acceptance Movement'.
The Weight Stigma Conference is an inter-disciplinary event that brings together scholars and practitioners from a range of backgrounds (e.g., psychology, medicine, public health, allied health professions, education, sports and exercise science, social sciences, media studies, business, public policy, law) to consider research, policy, rhetoric, and practice around the issue of weight stigma.